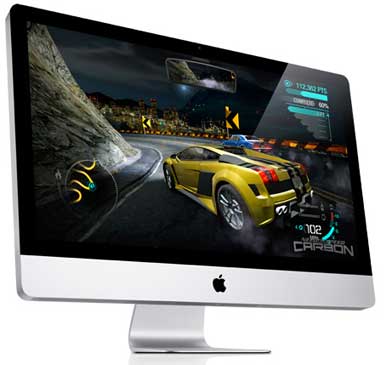 My beautiful, wonderful, fast, top-of-the-range iMac...has run its course as my desktop computer, as much as it pains me to admit it. The CPU is fast (2.8Ghz quad-core i7) and doesn't sweat, even now. The GPU on the other hand (AMD 4480) falls over on the lowest graphic settings for games. In fact, it can't handle Battlefield 4, Planetside 2 or even Rust. Items on the Mac side of things aren't looking so pretty either, with programs such as Aperture 3, struggling a bit.
It's a shame and it physically hurts when you think about a computer that you put a lot of money into in 2009...yeah I know that's a long time ago and I've got a lot back from it over that time, but still.
I've thought long and hard about next steps. The main thought process I've been going through is this...
New iMac - minimum £2,200 spend
I made the decision to build a Hackintosh. This way, I don't get any of those stupid errors which can be caused by using Bootcamp on the same partition as Mac OSX and I can build a powerful rig for less than buying it from Apple. It should also be easier to replace the various components when the time comes. Annoyingly, it looks like Apple changed the shape of the GPU after the 2011 iMacs, meaning I would have to spend in the region of £500-800 on a GPU only 2 years newer...
Specs below (all prices are approximate due to contstantly changing prices):
| | | |
| --- | --- | --- |
| Component Type | Component | Price |
| CPU | Intel Core i7-4770K 3.5GHz Quad-Core Processor | £228 |
| CPU Cooler | Corsair H100i 77.0 CFM Liquid CPU Cooler | £83 |
| Motherboard | Gigabyte GA-Z87X-UD5H ATX LGA1150 Motherboard | £150 |
| GPU | MSI GeForce GTX 770 2GB TWIN FROZR Video Card | £228 |
| Memory | Corsair Vengeance Pro 16GB (2 x 8GB) DDR3-1866 Memory | £125 |
| Storage - SSD | 2x Samsung 840 Pro Series 256GB 2.5" Solid State Drive | £272 |
| Storage - HDD | Seagate Barracuda 1TB 3.5" 7200RPM Internal Hard Drive | £36 |
| Case | Fractal Design Define R4 w/Window (Black Pearl) ATX Mid Tower Case | £80 |
| PSU | Corsair RM 750W 80+ Gold Certified Fully-Modular ATX Power Supply | £88 |
| Wifi | TP-Link TL-WDN4800 802.11a/b/g/n PCI-Express x1 Wi-Fi Adapter | £27 |
| Monitor | Dell U2713HM 60Hz 27.0" Monitor | £372 |
| | | Total £1700 (approx) |
A more up-to-date table can be found here - using PC Parts Picker to check compatibility. All parts were decided upon using Tony Mac x86's Customac guide for May 2014, selecting the CustoMac Pro. I want this puppy to last minimum 4 years without needing to replace a part.
Feel free to comment below if you actually read this - doubtful! - and have any comments / ideas.